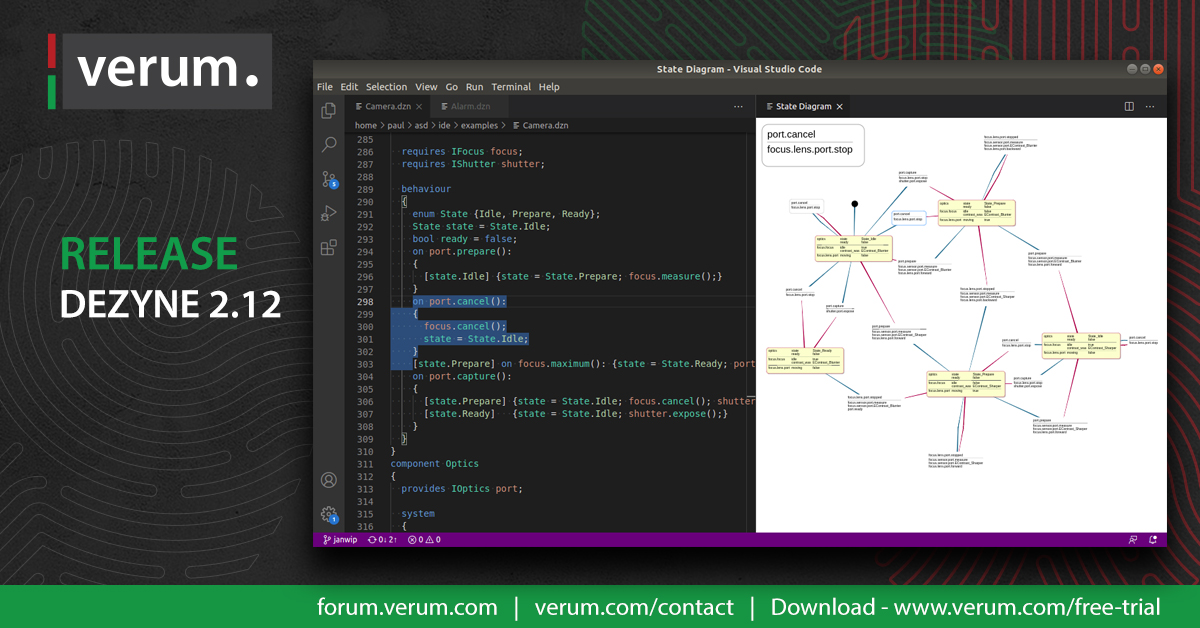 Verum is happy to announce Dezyne 2.12: This is the first release to include a complete state diagram for interfaces, components and systems. Dezyne introduces a new command to explore models (dzn explore ) that can generate an LTS in Aldebaran format a state diagram in DOT format for interfaces, components and systems. These additions are a big step forward in helping to explore and understand the complex behavior of the system that is under development.
This release also introduces language packs, and C# will be made available as a separate language pack.
Check the details of this release on our forum page: Dezyne 2.12 release notes.
With Dezyne, engineers create high-quality software for event-driven embedded or cyber-physical systems for various industries, such as semiconductor, medical devices, life sciences and industrial systems.
Ask for an Introduction
www.verum.com/contact/
Download the tool
www.verum.com/free-trial/